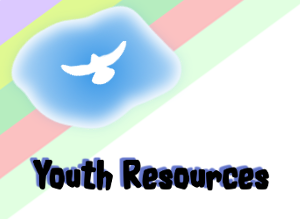 Allelu! Children's Liturgy of the Word
Young children often struggle to understand and participate in the Liturgy of the Word at Mass. Children's Liturgy of the Word is an age-appropriate adaptation of the liturgical readings for that particular Sunday.
On the first and third Sunday of each month, at the 10:00 AM Mass, young children have the option of leaving Mass and moving to a classroom for a child-size version of the readings for Mass. A storyboard, crafts, and songs help the children learn that Sunday's lesson. Our curriculum is provided by Our Sunday Visitor and is titled "ALLELU!". The children complete their lesson and return to Mass in the church with their parents during the Offertory.
ALLELU! Is staffed by Siobhan Walsh, Carolyn Tenaglia, and Jennifer Bennett. It is recommended for children ages 3 through 7 and no registration is required; there is no cost to participate. The Sunday 10:00 AM Mass is celebrated at the Annunciation BVM church – ALLELU! Is conducted in the adjoining school building classrooms.
To request more information about Allelu!, please contact the parish office or enter your information and submit the form below.